October 2021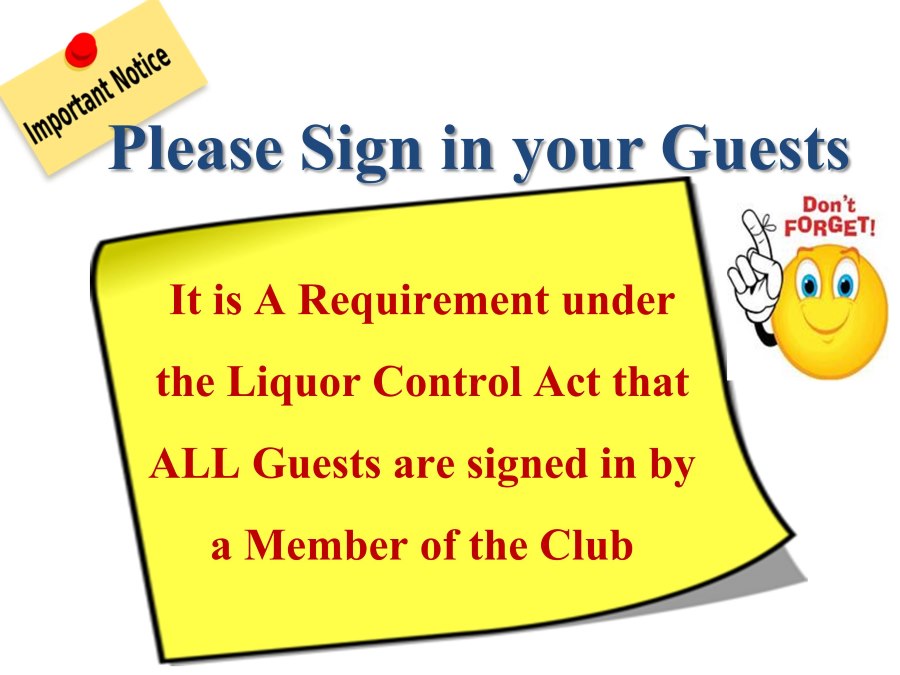 It is a requirement from Liquor and Gaming that ALL guests are to be signed in by a member.  As a member, you are able to sign in four guests per night.  
It is also a requirement that all members and guests scan the "SafeWA" QR code or sign into the register. Refusal to do either may result in refusal of service and being asked to leave the premises.
COVID
From 6am on Tuesday 2 February 2021, it is mandatory for specified businesses and venues to keep a contact register of visitors, to assist in keeping WA safe from the threat of COVID-19.
A contact register is a record of anyone over 16 years of age (including staff, customers, contractors and volunteers) who attends a specified business or venue in WA. It must record the following information:
Name
Phone number
Location
Date
Arrival time
Contact registration is not required for children under 16 years. However, adults that accompany children under 16 are encouraged to register their details.
The information will only be used for the purpose of COVID-19 contact tracing by the Department of Health WA, and records will be destroyed after 28 days. Their purpose is to allow health officials to quickly identify and assist anyone that may have been exposed to COVID-19.